Cacay Oil
It is a vegetable oil obtained from the nut of the Cacay tree (Caryodendron orinocense Karsten) by cold pressing extraction, without the addition of chemicals or preservatives, which makes it a 100% natural product.

It has a higher content of Vitamins A, E, and F, squalene, and sterols than other vegetable oils.

Contains:
2 times more Linoleic Acid than Argan Oil
2 times more Retinol than Rosehip Oil
Among its beneficial properties:
Increases skin hydration, softness, firmness, and elasticity
Stimulates the production of collagen and elastin in the skin
Facilitates cellular recovery, reducing scars and burns
Reduces dermatitis, rosacea, and psoriasis.
Regenerates, strengthens, and hydrates nails and cuticles
Prevents hair loss and strengthens the hair follicle
Clinical study performed in Germany
A clinical study conducted in Germany confirmed the effectiveness of Cacay Oil for the skin.

Of the participants in the test:

100% increased skin hydration, firmness, and softness
100% reduced treated wrinkles
80% increased skin elasticity

Learn more about this study by clicking below.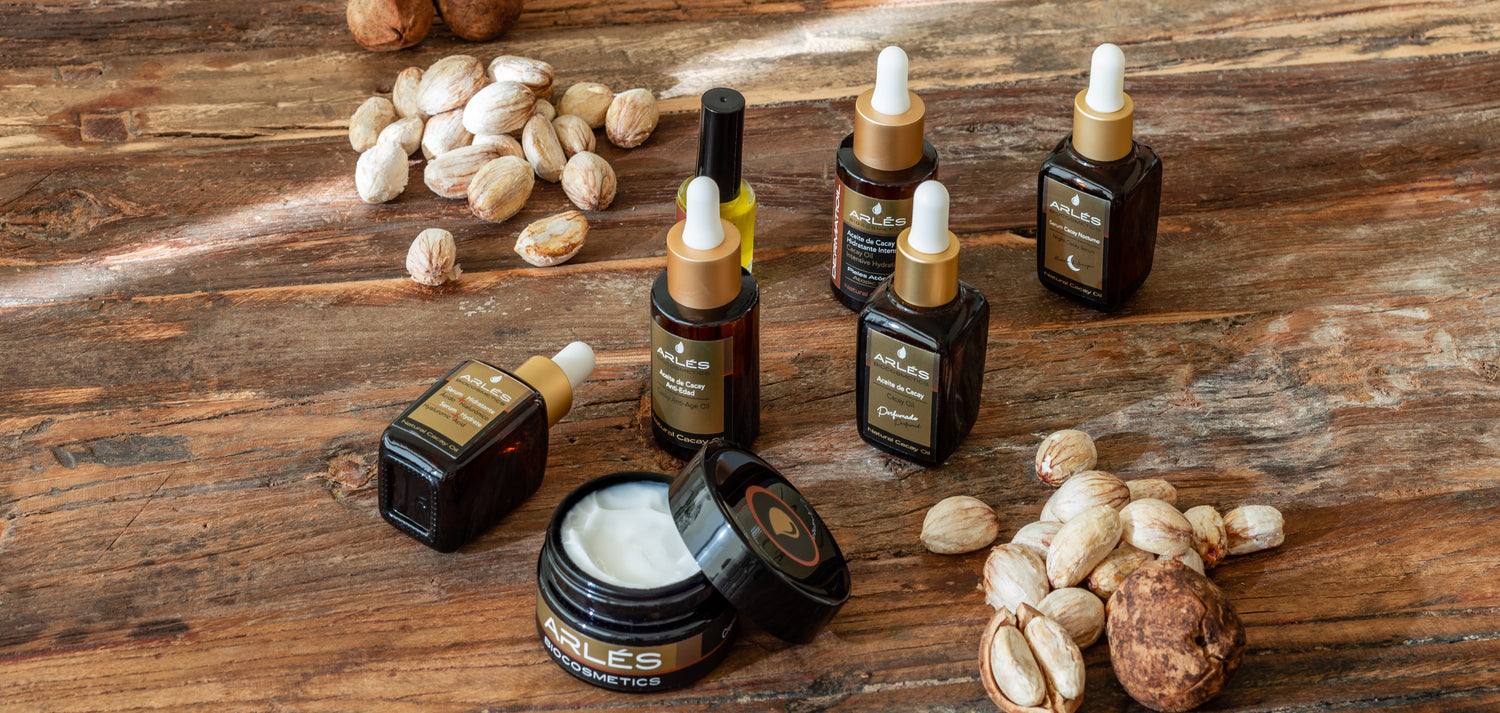 Our line of cosmetic products
All our products are enriched with a high content of Cacay Oil. We offer you a variety of products depending on your preferences and needs.
SHOP
Todos nuestros productos están enriquecidos con un alto contenido de
Aceite de Cacay, Te ofrecemos una variedad de productos dependiendo a
tus gustos y necesidades